27 Jan 2014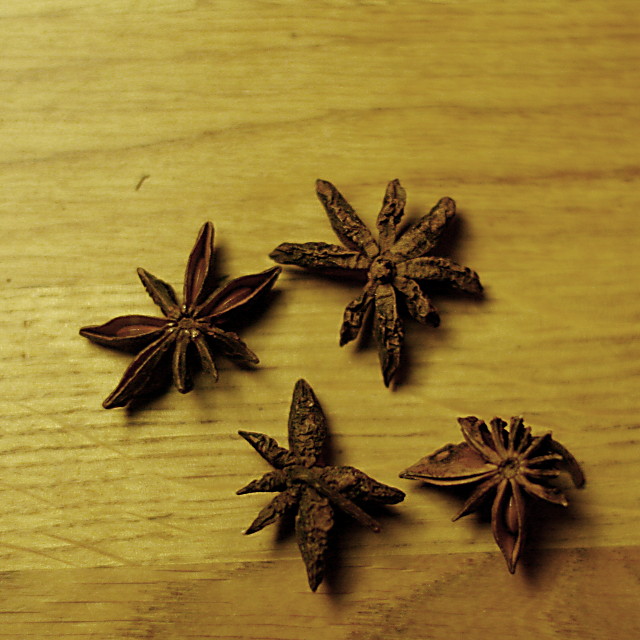 Christmas and the new year have cut my Github productivity, while I've refound my interest in reading actual books and started running again after a quite abrupt stop in September.
I fiddled with Tom MacWright's nice visualization for running and made it compatible with my own gps-track-import: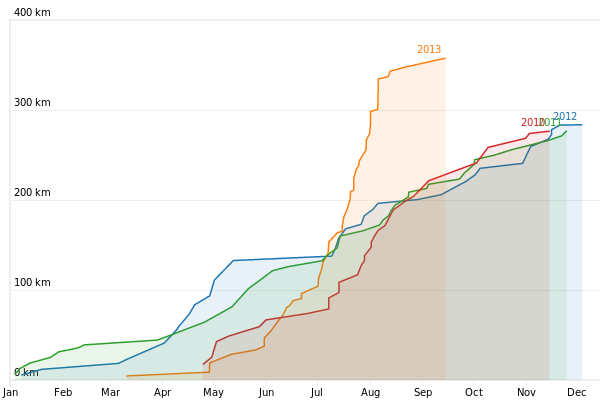 2013 looks better than it really was, since my wife borrowed my GPS pretty frequently this summer. Filtering out our runs is an interesting problem for the future, I guess. It is also interesting to note that 2010, 2011 and 2012 all ended up very close to each other, even though my training schedule is very disorganized.
New year also means there's now a playlist for 2013; if you filter out some of the kids songs (although one or two are actually good), I listened to some very nice music this year. I also took the time make Spotify playlists of Last Playlists' year summaries for 2013, 2012, 2011, 2010, 2009, 2008, 2007 and 2006, although at least the last is incomplete since I listened to music from… lets say "other sources" than Spotify at the time.

I visited a folk dance show at Stina's school and rather enjoyed it.
After being inspired by mapschool, I tried to write down all the things I learned about tiled maps and projections while making Proj4Leaflet, adding projection support to TileStache, and helping refactoring the projection support for Leaflet. The result became The Hitchhacker's Guide To Tiled Maps, but I've been reluctant to tell anyone about it, since it doesn't feel "done" yet. For one thing, it's currently much longer than I intended it to be.
At work, I got the opportunity to use S3 to publish some tiles. That was very uneventful and just worked. Also, it hardly cost anything.
During christmas holidays, I started a lot of small projects that haven't really got anywhere, which was frustrating. I tried some Javascript physics engines which was fun. I also tried to do a visualization of my Moves activity using minute, but it didn't turn out that interesting (but you can see that I go to work by bike three times a week quite regularily); also, Moves sometimes has some funky stuff going on: